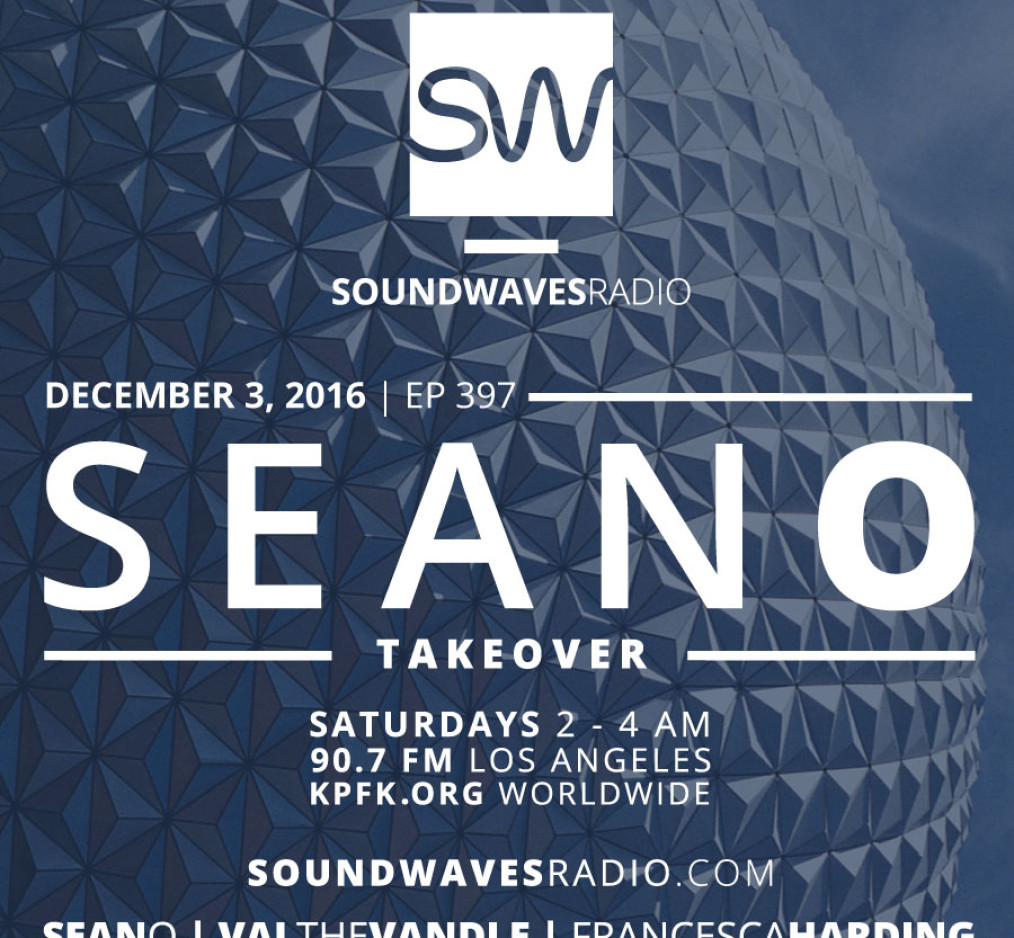 Episode 397 – Seano Takeover – December 3, 2016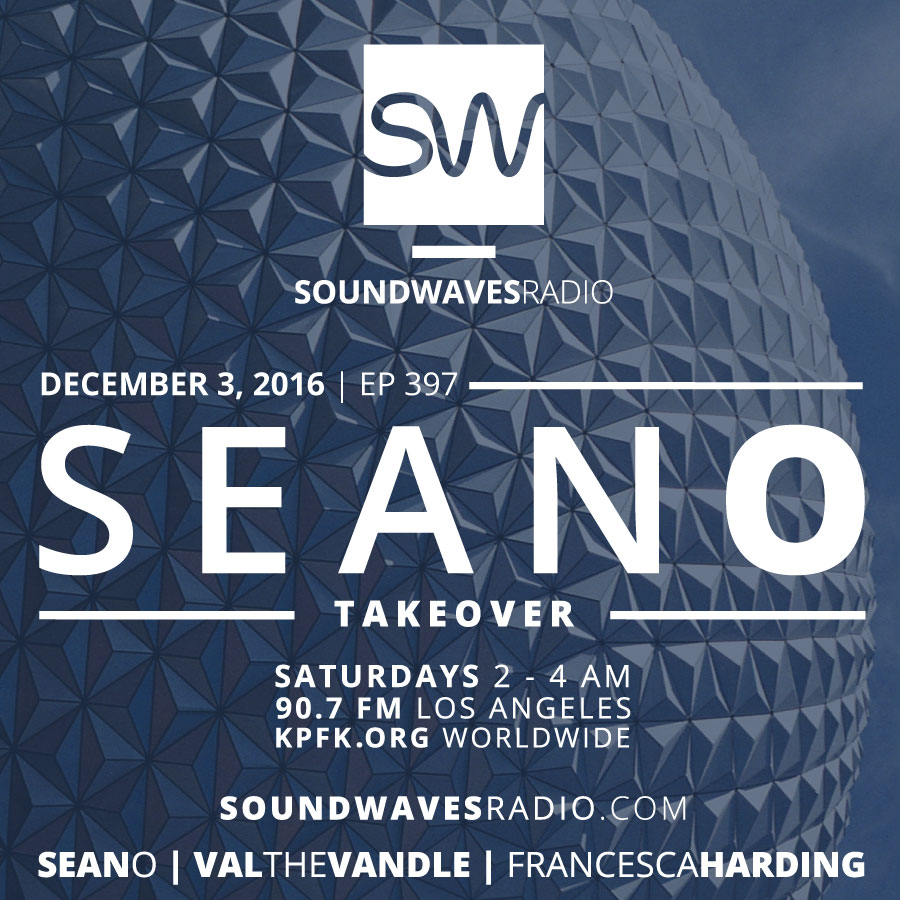 Seano here … What a pleasure it is to share music with everyone on a weekly basis. This episode is filled with recent record purchases. Some of the things I buy can only be played at home or here on Soundwaves. Sometimes dance floors aren't ready for the heavy eclectic sounds that fill my record bags. I hope you enjoy. Cheers!
P.S. My big fat elbow messed up the amazing Chris Williamson song. I'll make it up to you!