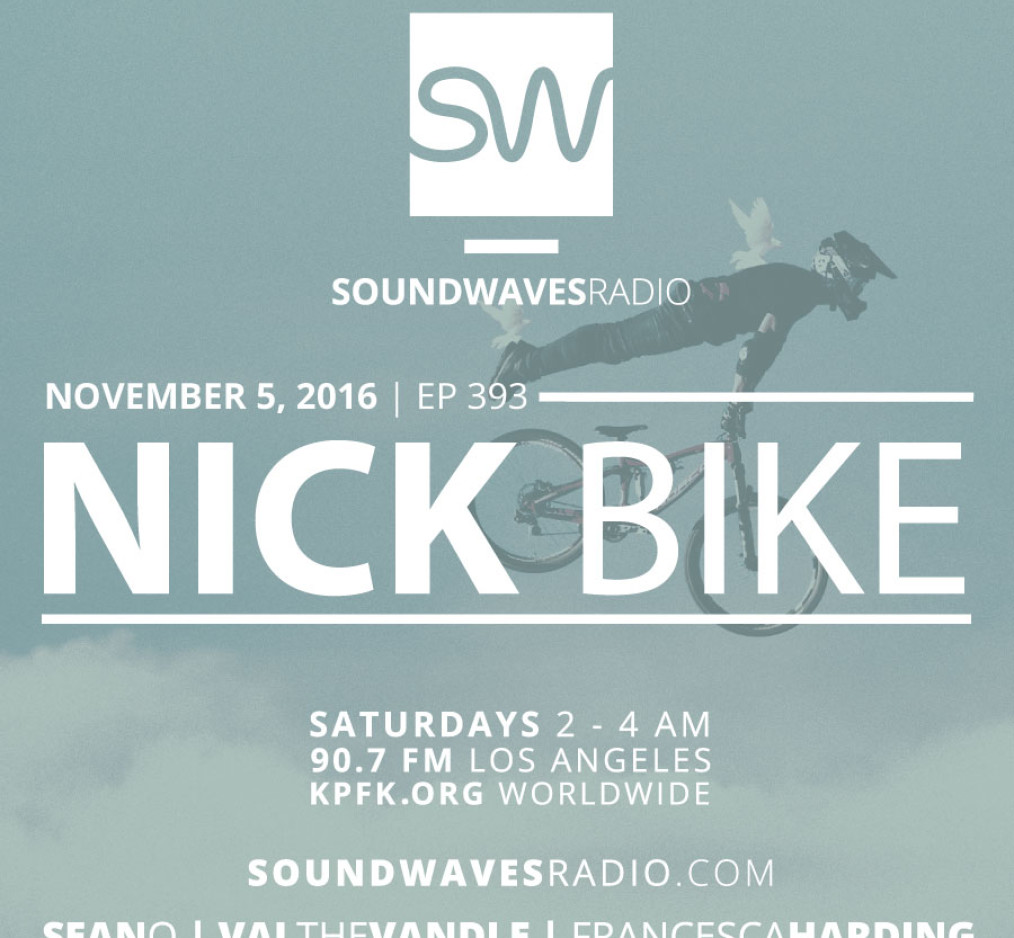 Episode 393 – Nick Bike – November 5, 2016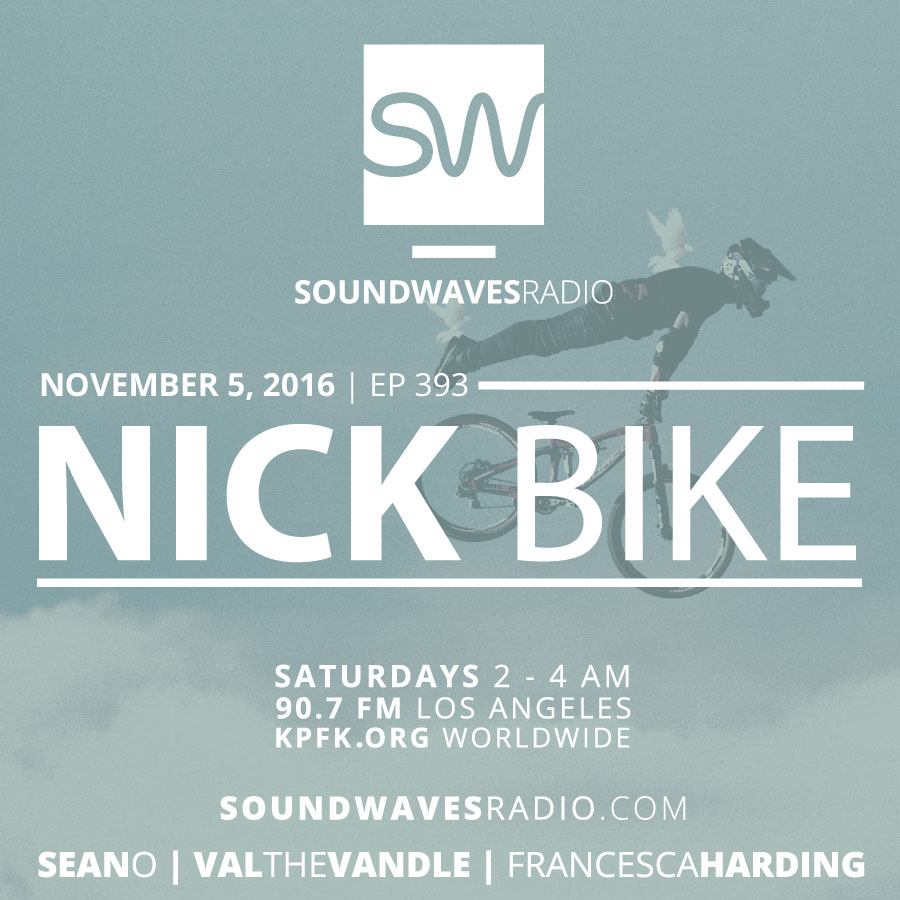 The one and only DJ NICK BIKE joins us on our 393rd trip inside the SOUNDWAVES SPACE STATION. Grab a hold of something and vibe out to the insanely creative mix from one of Canada's best!
Turn it up and enjoy!