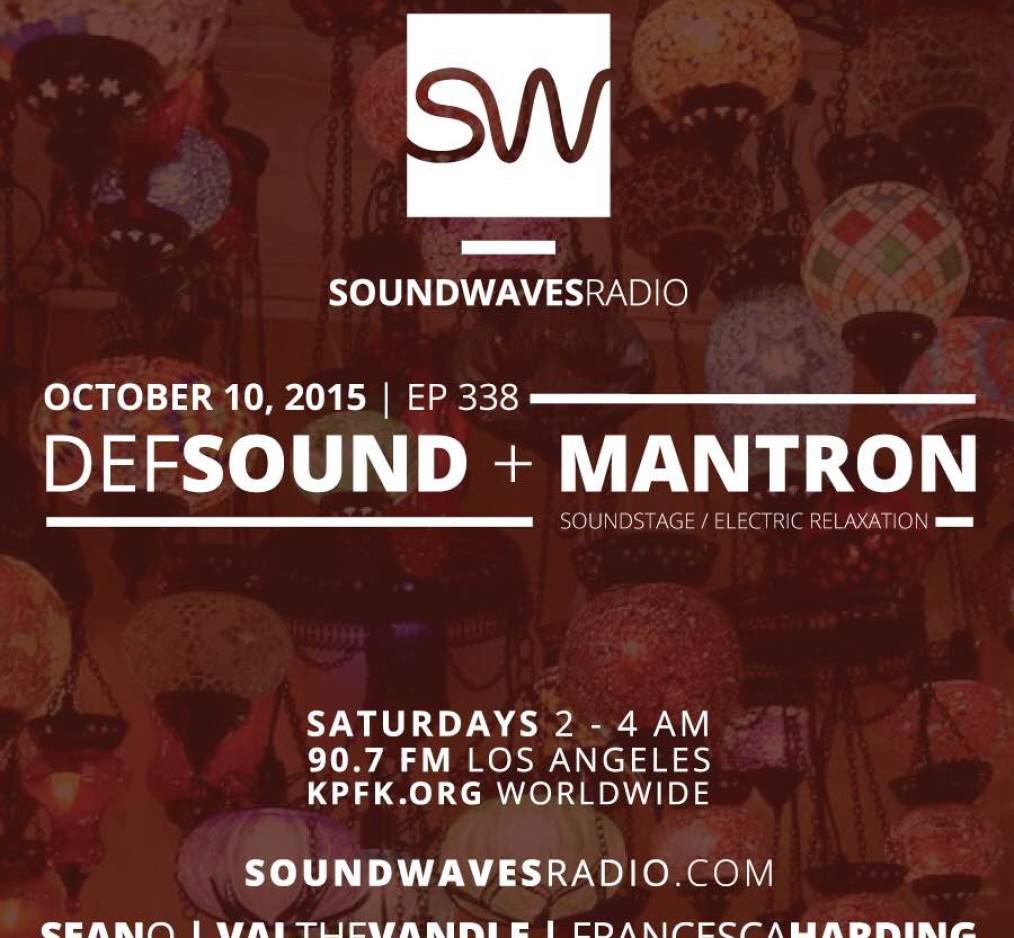 Episode 338 – Def Sound and Mantron – 10.10.15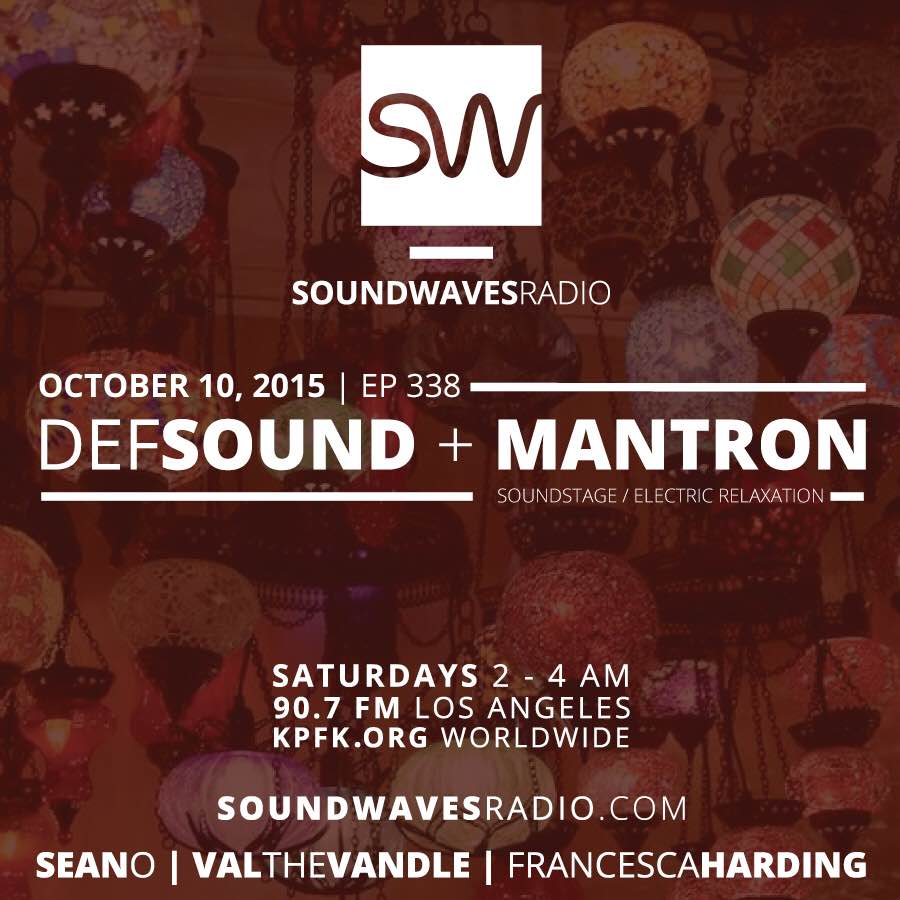 It's always fun when we get to host a couple of long time friends. Def Sound has been on the show twice before and he certainly held nothing back this time. He laid down a spectacular set and then kicked it a little while longer and shed some light on a some upcoming projects. Knocking out our second guest mix of the night we heard from Mantron. I've been a long time fan of his selections and for his set he included nothing but free tracks he found while traveling down the rabbit hole known as soundcloud.
Catch up with Def Sound:
Catch up with Mantron:
https://soundcloud.com/mantron
Episode 338 – Def Sound & DJ Mantron – October 10, 2015 by Soundwaves Radio on Mixcloud
*00:00 – 04:38 Show Opening
Illa J – Universe
*04:38 – 52:00 Def Sound Live Set
Def Sound – I Need You to know
She Wants revenge – Tear You Apart
M.I.A – Swords
Def Sound – Trill Allah
De La Soul – Breakadawn
Toro y Moi – boo boo mobile
Drake – Legend
James Blake – I Mind
Anderson park – Right there
Sinistarr sampha edit
Them changes Zack setoff remix
J*Davey high on  life
kenton slash demon – Harpe
Def Sound – Dude i Went Vegan
Empress of – Kitty Kat
Erykah badu – Hotline Bling
Toro y moi – Room 4 zone
Detroit Grand Pubas – Sanwhiches
Kelala – rewind
KP – wing my way
Rizzla – Twitch Queen
Young Fathers – Rain or Shine
Def Sound – Blk . Boy ( s ) .
*60:00 – 120:00 – Mantron Live Set
Verbs [prod. Steve Lacy] – Peyton
02_Betina – Chief & Deheb
Believe It (Q-Tip – Believe Remix) – Nasha Blaque
Right Here (Kaelin Ellis Version) – Kaelin Ellis
ATCQ – OH MY GOD KAYTRAEDIT
Dorothy
Want To – Zuper
Beep Me 911 (ENTRSTELLAR REMIX) – Missy Elliott
Aquarius – Enzo Vangetti
Braeden Bailey – Fingerwork  ZenSupremacy
Ø˚(Alt-OK) feat. domino & Layne – Show Me Sunshine
SO FRESH SO CLEAN REMIX
Everlast- Aminé
76 – Ive got u
Muno – Montreux
Sweet – R.O.M
Dough -Emmavie
Saved  -Weirddough
Get Away (Coastal Remix)- The Internet