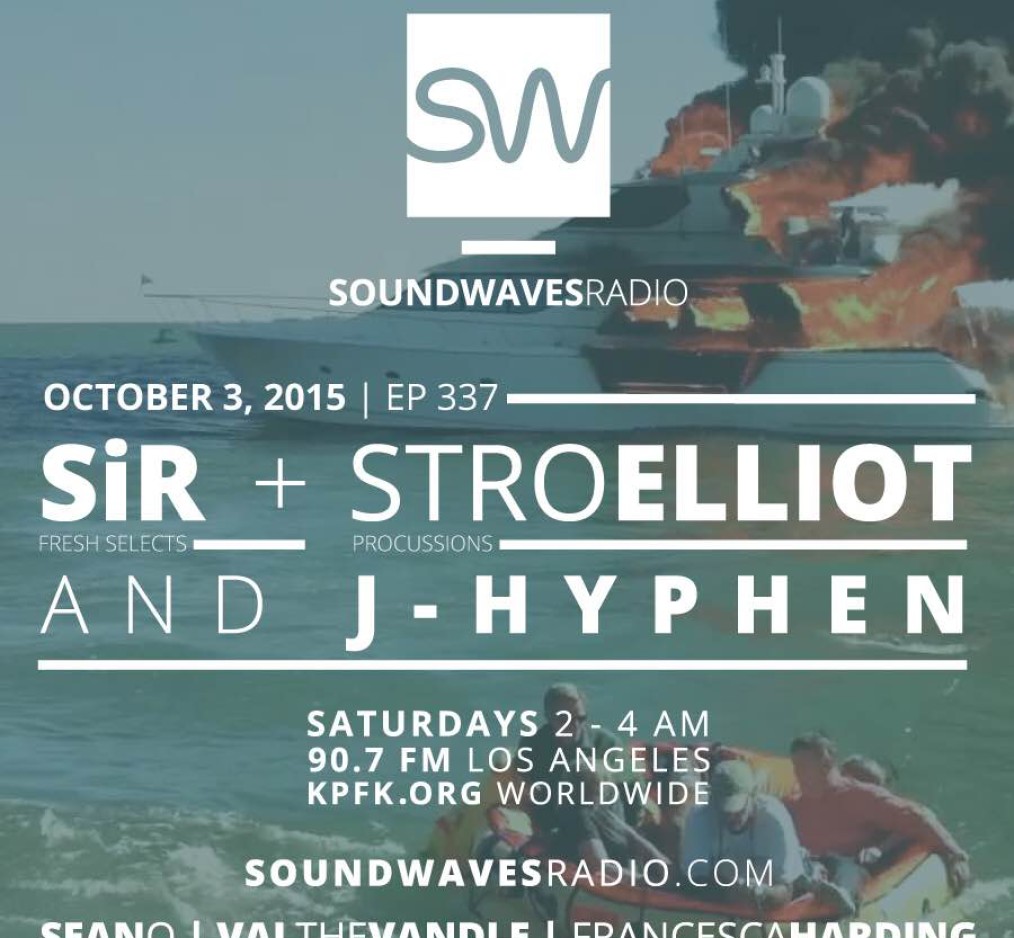 Episode 337 – SiR, Stro Elliot, J-Hyphen, and J-Heart – 10.3.15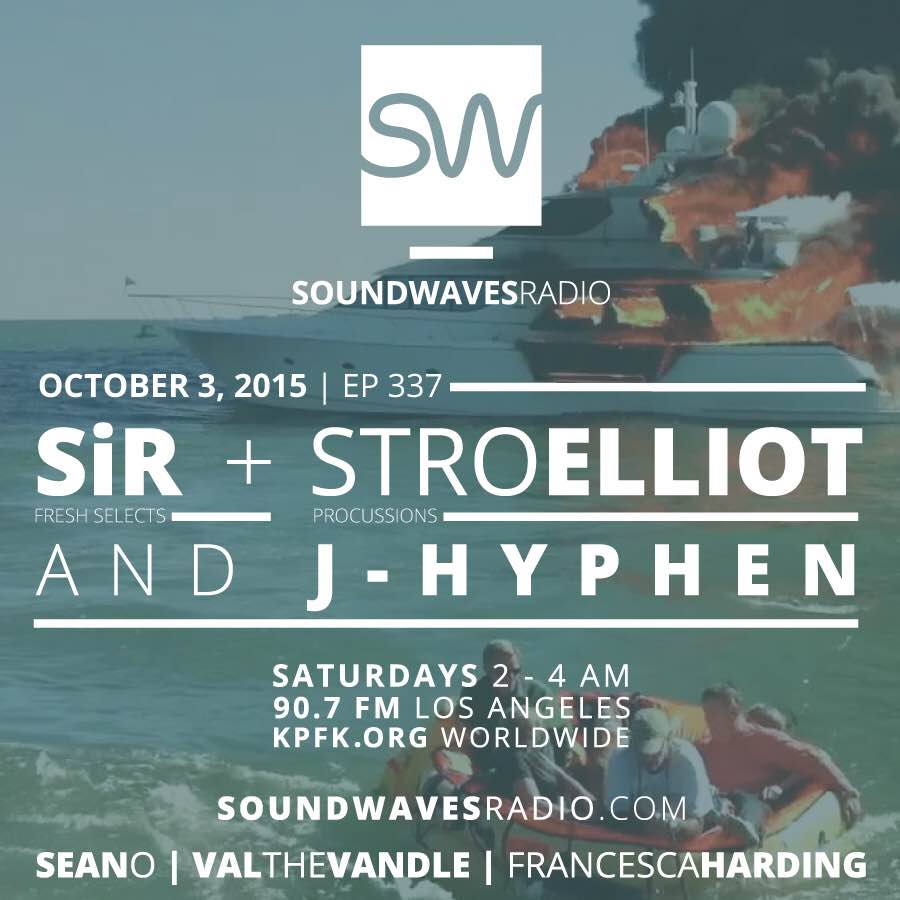 What a treat it was to kick off the show with Procussion producer Stro Elliot. If you've heard DJ Jazzy Jeff spin in the last few years you have undoubtedly heard one or two of Stro Elliot's tunes. This man is an incredibly talented producer and we are so honored he showed up and dropped a live set filled with never before heard tunes and classic bangers.

Episode 337 – Stro Elliot, SiR, J-Hyphen, & DJ J-Heart by Soundwaves Radio on Mixcloud
Catch Up With Stro Elliot:
https://soundcloud.com/stroelliot
https://stro.bandcamp.com/music
Catch Up With SiR:
Catch Up With J-Hyphen:
https://soundcloud.com/j-hyphen
Catch Up with J-Heart:
https://soundcloud.com/msjheart
In this exclusive interview with SiR, we talk about Seven Sundays LP, his work with Jill Scott, Anderson Paak & Knxwledge, recent gigs with Soulection, and his writing process.
Tracks played
SiR – He Deserves Your Love
DK the Punisher – Playa
Jill Scott – Fools Gold
J Dilla – Ma Dukes
SiR – In the Sky (Ft Fat Ron)
J LBS – Cough Twice
SiR – Jay Z
Knx – So(rt)
SiR – Cannabis & Karoake
Illa J – Universe Instrumental
SiR – Crashing Down
Los Angeles-based producer, J-Hyphen gives Soundwaves Radio an exclusive mix of his latest catalog of music. Lots of remixes and blends in a 30 min mix.
Tracks played:
J-Hyphen – Moments Selected
J-Hyphen – MJFO_2
Trey Songz – Foreign (J-Hyphen Remix)
Azealia Banks – Chasing Time (J-Hyphen Remix)
J-Hyphen – House Sitter (Cruising USA)
Cashmere Cat – Mirror Maru
Jeremih – Planes (Lido & The Social Experiment Remix)
Sampha – Without
A. Chal – Gazi
Raven Sorvino – GoYard
Neijah Lanae – All Night (Hyph Mix)
Dej Loaf – Me U & Hennessy (Hyph Mix)
Julia Lewis – Talk To Me
J-Hyphen – The Tune
Neijah Lanae – Do You (Hyph Mix)
J-Hyphen – I Can Be Your Manager
Long Beach resident DJ J-Heart also blesses the radio airwaves with a quick15minutes of cool R&B selections. Her mix gives us a fresh vibe!