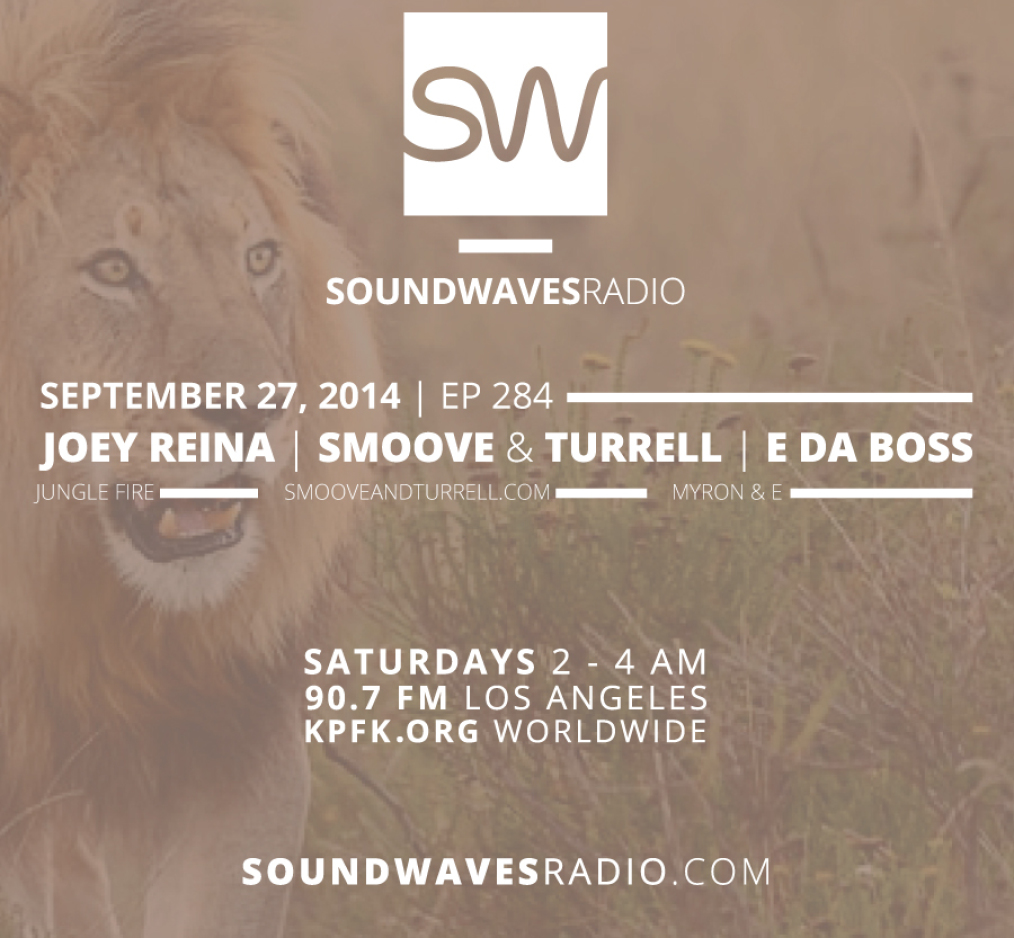 9.27.14 Episode 284: Joey Reina, Smoove & Turrell, E Da Boss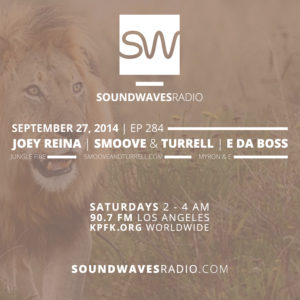 We had a great lineup this week, featuring interviews with Jungle Fire's co-founder and bassist Joey Reina and the UK's Smoove and Turrell, and an exclusive mix from SF's own E Da Boss of Stones Throw's soul group, Myron & E. Plus, Frank Foreal closed out the show with new music from Flying Lotus, Damani Nkosi, and more.
00:00 – 31:00 – Interview w/ Joey Reina (@jungle-fire)
-We premiered new music from Jungle Fire's debut album on Nacional Records, and talked to Joey about their process in bringing a new take on afro-latin funk.
31:00 – 1:10:00 – Exclusive Mix from E Da Boss (@dj-e-da-boss):
-Disco goodness from the SF based DJ.
1:10:00 – 1:40:00 – Interview with Smoove & Turrell (@smoove-and-turrell).
-Frank Foreal sat down with the UK soul-funk duo while they were visiting Los Angeles, and talked about their new album, Broken Toys, on Jalapeno Records.
1:40:00 – 2:07:19 – Frank Foreal DJ Set (@frankforeal)
Joker – On My Mind (Goldie Remix)
Flying Lotus – Never Catch Me
Captain Supernova – Lost in A Dream
Redinho – With or Without You
Damani Nkosi – Scoe's Special #9
Kool & The Gang – NT
Lettuce – Ziggowatt