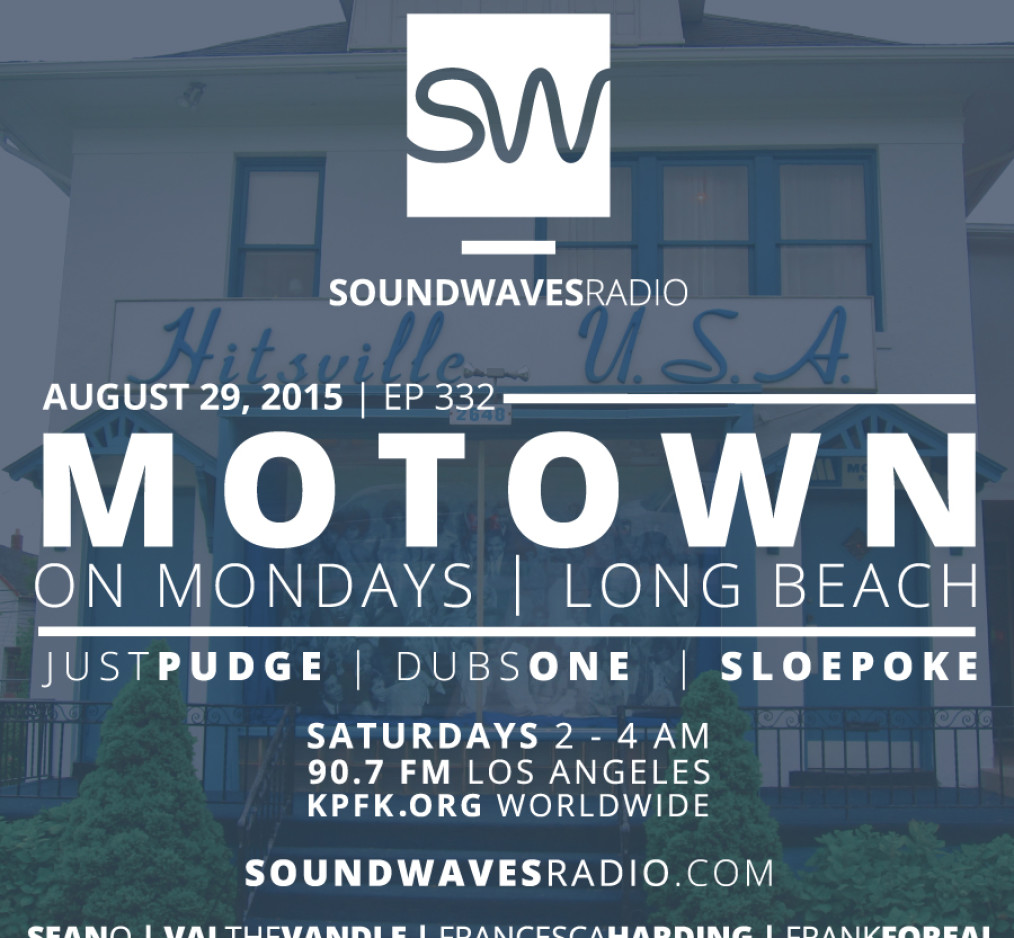 8.29.15 – Episode 332 – Just Pudge , Dubs One, and Sloepoke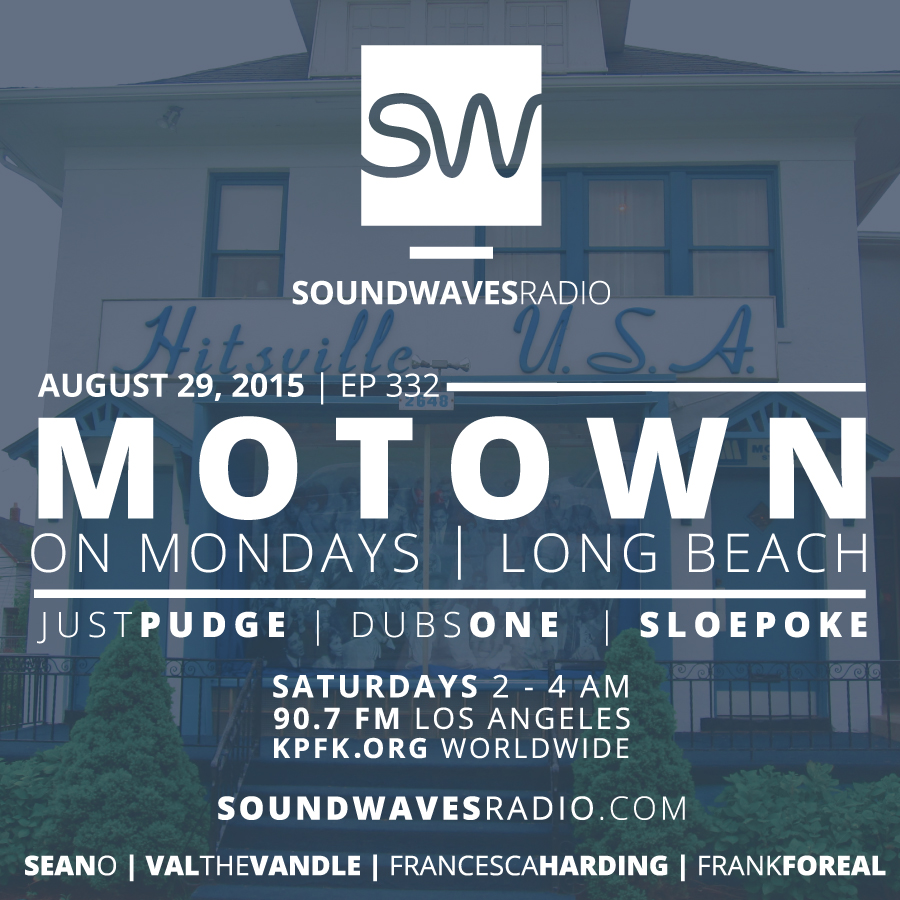 This was a very special show for two reasons. First, this was the last episode with host Frank Foreal. He is leaving to start his very own show on DASH RADIO and we couldn't be more excited for him. He kicked off the show with a stellar set and then we launched right into the nights guests.
The second reason why tonights show was special was we got to sit down with the newest family members of the Motown on Monday family; Slowpoke, Dubs One, and Just Pudge.
DJ's Dubs One, Just Pudge and Sloepoke all took turns treating our listeners to some of the sounds they can expect to hear when attending their Long Beach Motown On Monday party.
Sit back and relax and as always … TURN IT UP!
Episode 332 – Sloepoke, Dubs One, Just Pudge – August 29, 2015 by Soundwaves Radio on Mixcloud