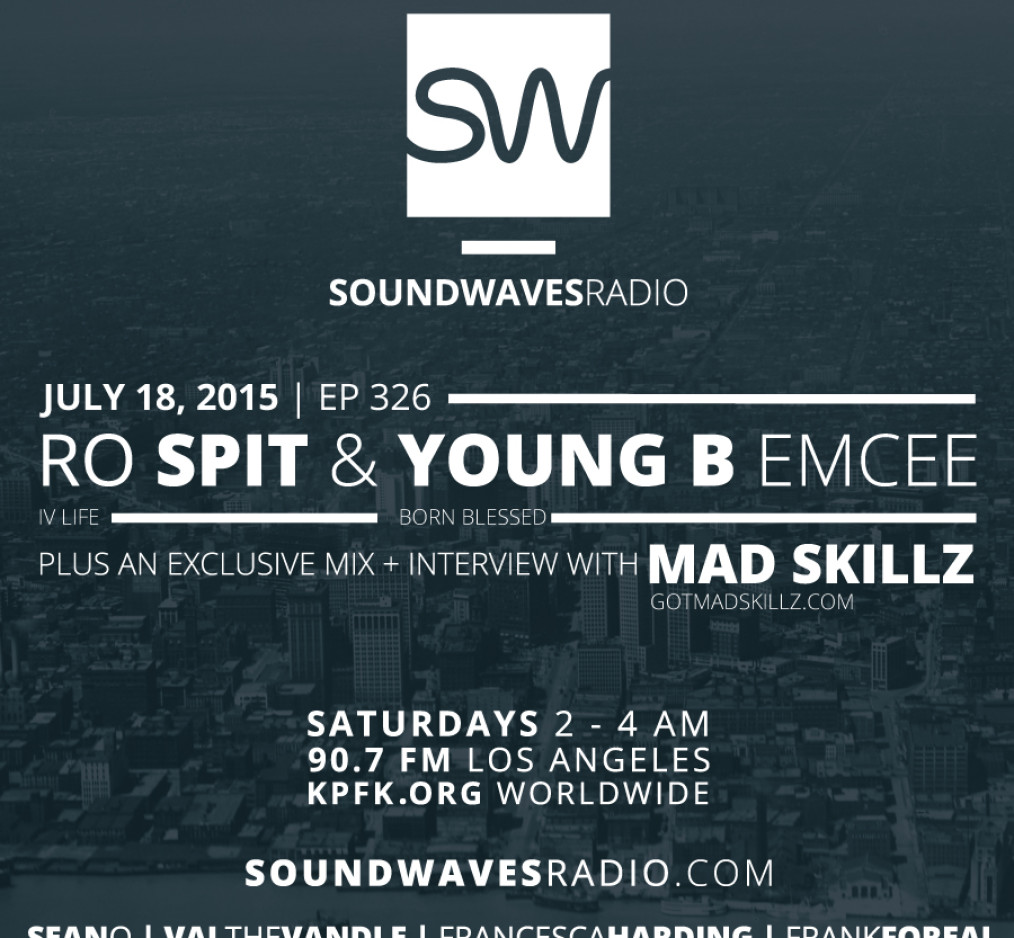 7.18.15 Episode 326: Ro Spit, Young B Emcee, & Mad Skillz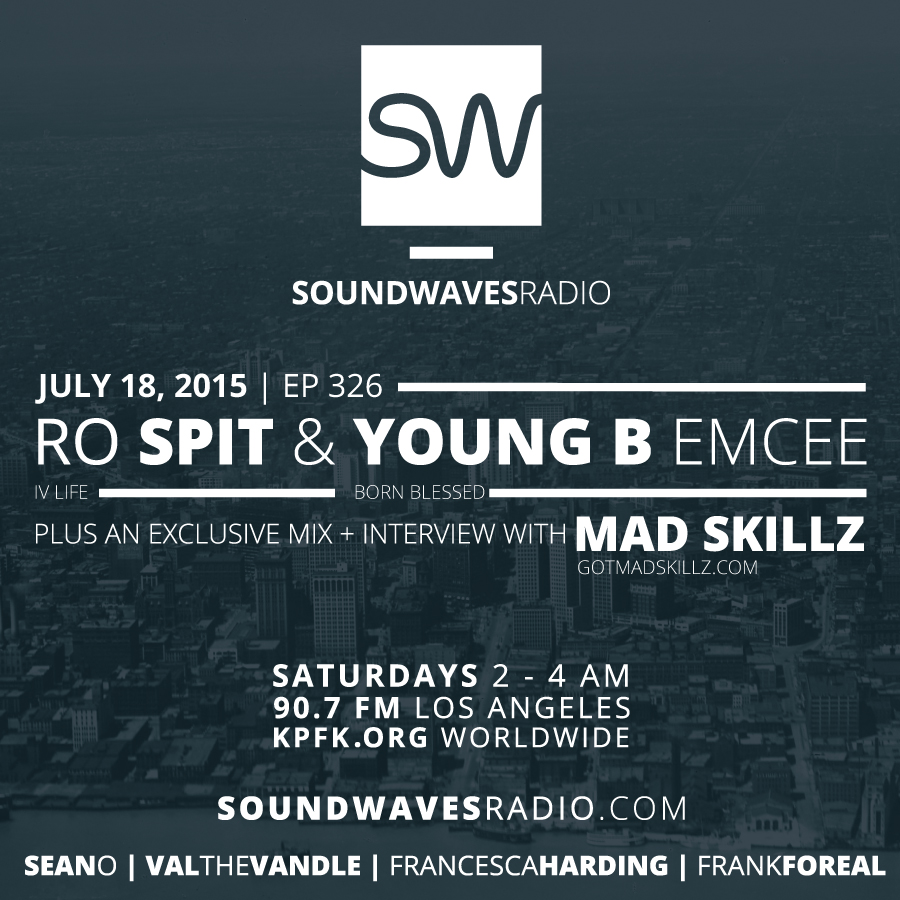 Detroit, Pennsylvania, and Virginia were all in the house on this weeks episode. Val the Vandle sat down with Ro Spit and Young B Emcee and talked music, life, and history. Then Mad Skillz took to the wheels of steel and dropped an incredible set of new, old, and classic favorites. Peep the track listing and make sure to follow up with these three talented individuals.
Catch Up W/ Ro Spit:
rospit.com
twitter.com/ro_spit
rospit.bandcamp.com
Catch Up W/ Young B Emcee:
@youngbemcee
www.youngbemcee.com
Catch Up W/ Mad Skillz:
www.gotmadskillz.com
[00:00-15:18] Seano Selector Set
Mr. Carmack – Crash (Charms)
George Clinton & Teeko – Way Of Life (TEEkO's MIXx)
IAMNOBODI – Brothers
Dam Funk – Rise
Diplo – Flute Jawn
[15:18-46:14] Interview W/ Ro Spit
DJ Val the Vandle sits down with Ro Spit and talks about the beginnings of his career, the Detroit/Los Angeles movements, the Burn Rubber boutique, J Dilla's influence on music, the rise of Big Sean, and gives us behind-the-scenes details of creating his new "IV Life" album.
***Notable Tracks Played***
Black Milk – Story & Her (Instrumental)
Frank Nitt – Hey World (Instrumental)
Ro Spit – The Dealer Ft Bun B
Jay Dee – Beat #6
Slum Village – Fall N Love (Instrumental)
Big Sean – IDFWU (Instrumental)
Ro Spit – Self Titled aka Who Got It
Big Sean – 4th Quarter (Instrumental)
Slum Village – Keep it On (Instrumental)
[46:14-1:03:40] Seano Selector Set
Fashawn – Golden State Of Mind feat. Dom Kennedy
James Brown – The Big Payback (Tall Black Guy Re-Slap Edit)
Jesse Fischer & Sly5thAve – Watermelon Man
Kone – Wandering
Pete Rock – I Wish
[1:03:40-1:30:57] Interview W/ Young B Emcee
Baltimore-based Young B Emcee, sits down and gives DJ Val the Vandle the scoop on his newly released project entitled, "Born Blessed". Young B Emcee talks about the Speech is Free single, his first couple projects, acting on the hit show 'The Wire' and gives us the details on his latest album.
***Notable Tracks Played***
DK The Punisher – Shadows (Instrumental)
Young B Emcee – Speech is Free
Kendrick Lamar – i (Instrumental)
The Roots – What they Do (Instrumental)
Young B Emcee – Rap Minstrels (Instrumental)
Young B Emcee – Gold Rope (Instrumental)
Wale – That Way (Instrumental)
1:30:57-Close] Exclusive Mix & Interview W/ Mad Skilz
*Track List Coming Soon*