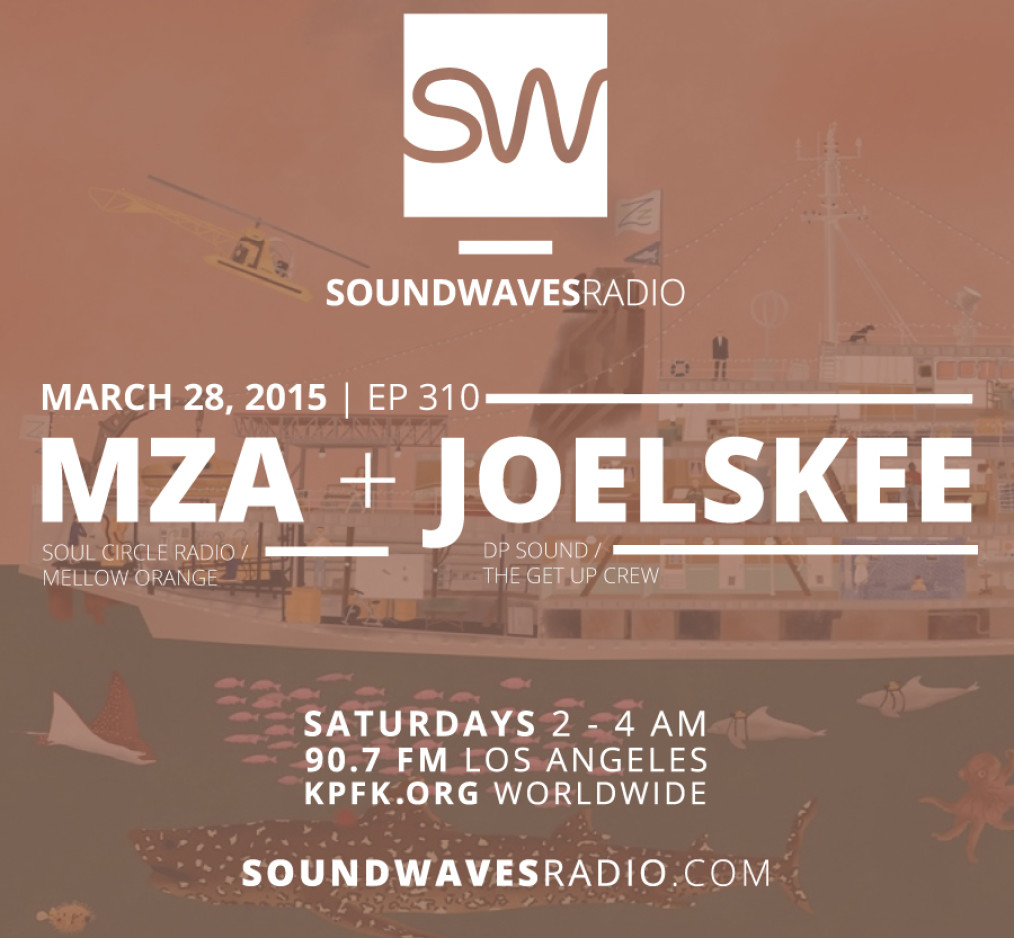 3.28.15 Episode 310: DJ MZA & Joelskee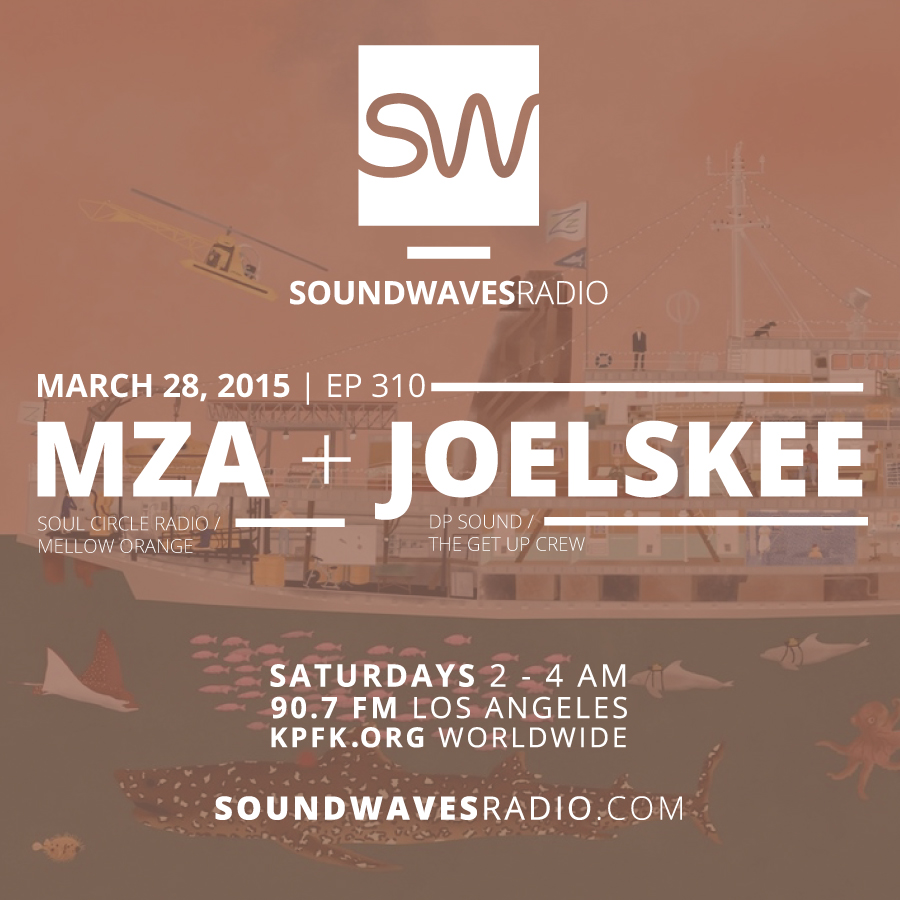 Episode 310 – DJ MZA & DJ Joelskee – March 28th, 2015 by Soundwaves Radio on Mixcloud
This weeks episode of Soundwaves Radio featured live sets from Soul Circle Radio's DJ MZA and representing Bridges we had Joelskee. Resident host and DJ, Seano, closed out the show. Stay tuned, peep the track listing and Turn It Up!
Catch up with DJ Mza:
www.soulcircleradio.com
@dj-mza
Catch up with Joelskee:
twitter.com/dj_joelskee
www.facebook.com/joel.joelskee.lara
DJ Mza Live Set: (00:00 – 43:15)
Flying Lotus – 1983
D'Angelo – Playa Playa
Kenny Keys – Kandy
Will Sessions – Detroit State of Mind Instrumental
Oddisee – Social Insecurity
DuqueNuquem – Caught In Spain
Robot Oxford – Gr8tr
The Mellovator – Freshmaka (Pt. 1)
Wings – Arrow Through Me
Erykah Badu – Gone Baby, Don't Be Long
Mary J Blige – Sincerity (feat DMX and Nas)
The Jazzual Suspects – Be Dada
Pete Rock – Grown Man Sport
Robert Glasper – Twice (?uestlove's Twice Baked Remix) [feat. Solange Knowles & The Roots]
Tall Black Guy – Tall Black Guy Funky Drummers In A Space Suit (Slap and Blap Edit)
Nightmares On Wax – Flip Ya Lid
Joelskee Live Set: (43:15 – 1:19:20)
Pomo – Vibrator
Hypnotic Brass Ensemble – Spottie (DJ Apt One Edit)
Moni Mendoza ft. Soul-O – Next To You
Lloyd Banks – Shock The World
Yung Tae feat. Beenie Man & Modesty Lycan – Hard To Smile
Outkast – Elevators (Crazy C's Trunk Rattlin Remix)
Bobby V – Back 2 Luv
The Fugees – Fu-ge-la (Maverick & Poldoore Remix)
Teedra Moses – Be Your Girl (Iamnobodi Remix)
AZ – Sugar Hill (Remix)
Big L – Shine Wit Me feat. A.L.
Sean Live Set: (1:19:20 – Close)
Take – Fall In Love Again
Will Sessions – Represent
Erykah Badu – Honey (DJ Day Remix)
Tensei – For The Love
Illa J and Jay Dee – Sounds Like Love (Carlos Nino & Miguel Atwood Ferguson In Space Remix)
Kendrick Lamar – Institutionalized
Machinedrum – Gunshotta
Great Dane – Trap Funeral
Mr. Carmack x Arnold – Muney (Gimme Dat) (LOUDPVCK Edit)
Flying Lotus – Putty Boy Strut
iZem – Celia