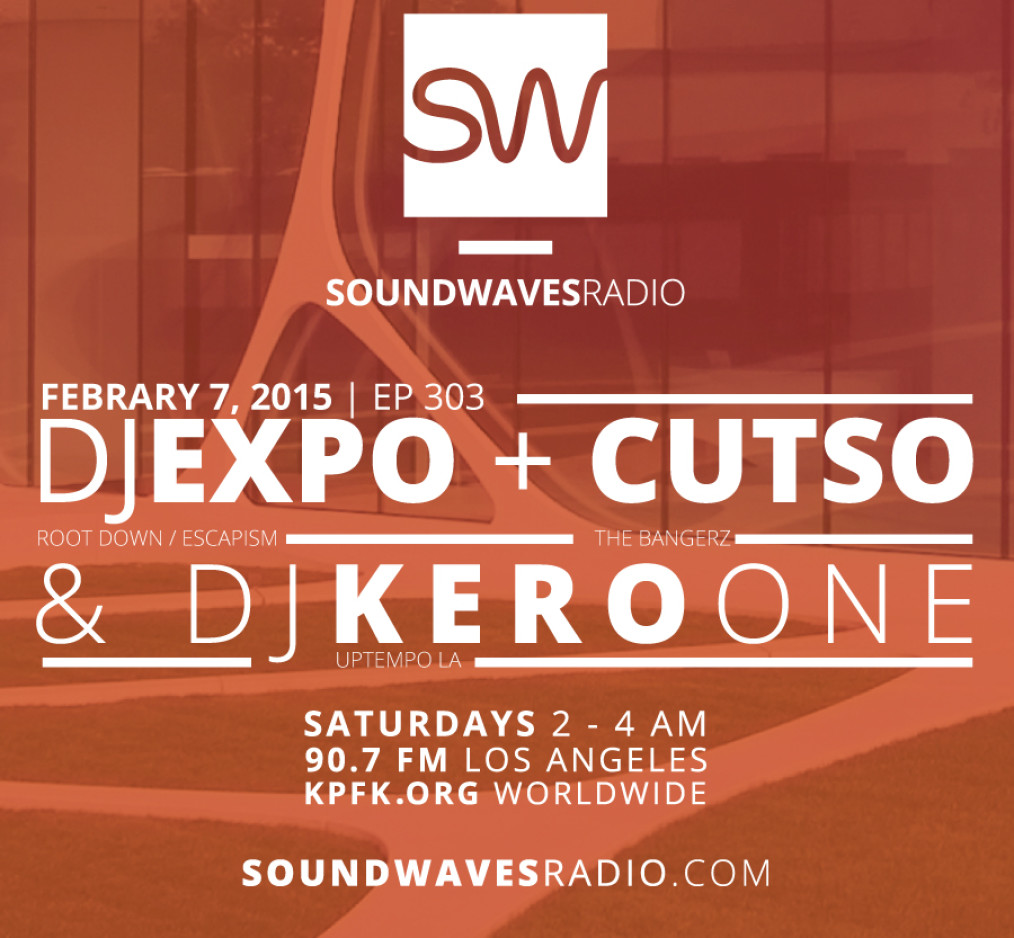 2.7.15 Episode 303: DJ Expo, Cutso, DJ Kero One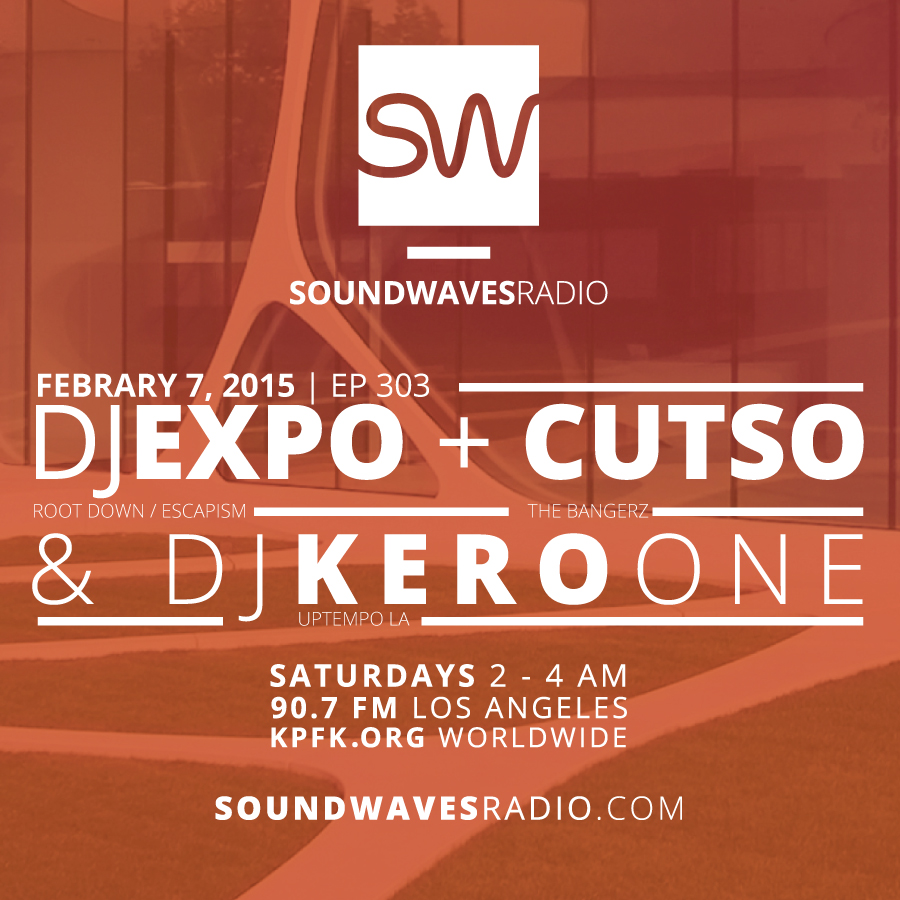 Episode 303 – Kero One, Cutso, DJ Expo – February 7, 2015 by Soundwaves Radio on Mixcloud
I love it when a plan comes together! We kicked off the show with a brand new exclusive mix from Uptempo LA resident DJ Kero One. An amazing producer and emcee, Kero, brought the bass and included some special remixes of his own in this stellar mix. Next up we had the northern cali based DJ Cutso. Cutso brought that "Bangerz" sound with him and laid down a super eclectic 30 minute set to close out the first hour. Next up we heard an awesome tribute set to both J Dilla and Bob Marley from the one and only DJ Expo. Expo is a Soundwaves favorite and he definitely did not disappoint. Closing out the show we had a super last minute visit from the good folks over at the Brooklyn record label Bastard Jazz. We took a moment and talked to both the head of A&R and Marketing at Bastard Jazz. Aspiring producers and artists should keep their pens and notebooks handy because lots of gems were dropped.
Catch Up With Kero One:
www.kero1.com
@kero1
Catch Up With Cutso:
www.djcutso.com
@djcutso
Catch Up With DJ Expo:
www.facebook.com/expothedj
@expothedj
*Tracklist Coming Soon*
oriJanus – Bonita
DJ Kero One Exclusive Mix
*Tracklist Coming Soon*
DJ Cutso Exclusive Mix
1. "I Can't Lose (feat. Keyone Starr)" – Mark Ronson
2. "Don't Stop The Music" – Bugz In The Attic
3. "Hot Music (Kwest & Melo Remix)" – Soho
4. "C'mon Baby (Jazzy Mix)" – Funkmaster Flex
5. "Spread Love (Beset's Moombahton Break)" – Take 6
6. "Liberian Girl (Cutso Edit)" – Michael Jackson
7. "Pound Cake" – Brother In Arms
8. "F**k You All The Time (Flexican Remix)" – Jeremih
9. "Curious (JackLNDN Remix)" – Midnight Starr
10. "Actin' Crazy" – Action Bronson
11. "Duck Down" – Rey Resurreccion
12. "Under Pressure" – Logic
13. "Workin' Up A Sweat" – Ruckazoid
DJ Expo Live Mix
*Tracklist Coming Coon
As always thanks for tuning in and please always remember when listening to Soundwaves … TURN IT UP!